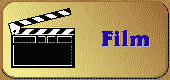 ---
PRODUCTION AND DISTRIBUTION
The Internet Filmmaker's FAQ is a good resource if you have a lot of questions about movie production and need someplace to start. Nonlinear is both a website and a book by Michael Rubin, studying the technology that is changing video and film post-production. Among the site's many resources is Michael Brandt's article analyzing the choice between Traditional Film Editing vs. Electronic Nonlinear Film Editing, as applied to several major feature films. (For more digital video resources, check the Online Communicator's Video Page.)
Next time you've got an idea for a "really big" movie, View or Download this GIF image (88K) to see Sony's giant IMAX film format compared to others. Got a film all ready to show, but can't speak French? Skip Cannes and check out Mark Litwak's Film Festivals on the World Wide Web [revised URL]. FilmFestivals.com seems comprehensive, but requires a lot of mouse-clicking -- and wading through endless ads -- to get to the information. The Independent Feature Project now has a new web address, and an expanded offering of resources for its members and other visitors. To connect with the film and video industry right here in The Nation's First Capital, visit the Philadelphia Regional Film Office.
Even if you don't have a movie on its way to theaters, you can find out who does (in the U.S.) at the Web Film Release Schedule website.
STUDIES
Remember the Zoopraxiscope? Sure, you do. Anyway, its inventor, Eadweard Muybridge of Kingston Upon Thames, helped invent the motion picture. Jumping forward in time: if Stanley Kubrick had only made Dr. Strangelove I'd have been happy, but in fact he made a pile of classic films. To explore his work visit Patrick J. Larkin's Kubrick, A Multimedia Film Guide.
Think you know everything there is to know about media? Check out the all-encompassing Media and Communication Studies Site [revised URL]. Or maybe just dabble with Semiotics for Beginners [revised URL]. But first, prepare yourself with a refresher course from the UFVA directory of film/video schools and programs.
The Black Film Center/Archive Home Page at Indiana University is a good starting point for exploring online resources for film and other media by, for and about blacks in the U.S. and elsewhere. Davey D's Hip Hop Corner is an extensive website, offering this article on Blaxploitation Films and their influence on modern black culture. The Picture Palace, a commercial site selling movies on video, includes this informative African and Afro-American Media Booklist [revised URL].
And finally: probably the worlds' biggest mondo guide to movies is the Internet Movie Database. It's still free, has mirror sites around the world, and is a heck of a resource. American users can link to the IMDB search page directly from here.
SCREENPLAYS
Jump to the Writing for Film section here on The Online Communicator.
---