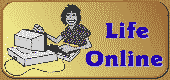 ---
I believe that too much of "mass" media content is meaningless and empty, a waste of a valuable resource. Life is a deep, rich, complex experience -- so why are so many movies and TV shows so bland? A common answer is that the audience demands this sort of escapism. But I don't buy that completely. I think part of the reason is that many of the people making media simply don't have anything to say, perhaps because they were raised on the same stuff they're now putting on our screens. And now they're making stuff for kids that has the potential to create another generation of "grown-up children." Sheesh!
For a while I thought maybe the web would be a solution to that problem, but now I think that was naive. It is so full of content now that it requires just as much work, if not more, to select what one views/reads/hears -- or risk being overwhelmed by mindless trivia. I'm hoping that aspiring writers and directors (and internet content developers) will avail themselves of the chance to be inspired, challenged, and motivated. And I'm hoping that consumers will educate themselves, and demand higher standards of media content providers.
Why call this Life Online? The original idea behind this page's name (many years ago) was "Life as it is represented, reflected, or enhanced, by online activities" -- particularly the World Wide Web. But I'm hoping the resources here will enhance your understanding and appreciation of "Life Offline" -- the world you encounter after you walk away from the computer (or at least, lift up your head and look around!).
---
The Physical World
The rest of this page deals with personal and social contexts -- essentially, how people deal with each other and with their own existence. For a more complete understanding of our place in the world, we should also understand how the natural world works, and how we affect it. I've created an entirely separate page, called Infrastructures, to introduce those topics.
Religion and Existential Issues
Try these on for size. You'll either get a headache, a good laugh, or perhaps an IRS audit.
Social and Political Issues
A short, subjectively-chosen list of areas worthy of attention.
I think many of us need to get out and have more non-mediated experience (which perhaps explains why the phrase "Get a life" became so popular). But if you're going to use media (TV, movies, Internet, whatever), at least try to be picky about it. That's especially true if you have kids, and even more so if you are a kid. Media Literacy should start when other forms of literacy start! Regardless of what age you are, here are some links to help.
Advertising -- not always pretty, but central to virtually any market-driven economy. An excellent place to learn about it is at the Advertising World website at the University of Texas, which describes itself as "the most extensive collection of advertising-related links on the web."
A Pet Peeve. I added this section years ago, at a time when premium cable TV services like HBO, Cinemax, Showtime, and others had the bad habit of running running promos overtop the closing credits. Since the closing credits often include a lot of information, not to mention several minutes of soundtrack that the producers included as part of the movie, this was basically a ripoff that deprived customers of the product they were paying for. So, I was happy to find a site called HBOffal, whose author was even more bugged than I was. He put together charts of the worst offenders, and suggested ways to complain.
Well, the good news is that most of the premium services seem to have reduced these intrusions in recent years -- but the bad news is, the practice has now spread to nearly every other TV channel! Since these stations and networks nearly always run promos for the next upcoming show during the last commercial break of the show you're watching, I guess TV executives are paranoid that somebody might change the channel if they don't throw one more promo in the viewer's face -- and the promo runs right up until the program being promoted actually starts! Good grief. So, when time allows, perhaps I'll find some resources to help you (and me) complain about that.
---